A Matter of Helping Others — Donor Terrance E. Mancilla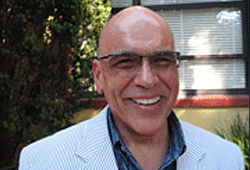 Terrance E. Mancilla, B.S. '72, graduated from SF State's Engineering Department and enjoyed a long and successful career as an engineer. After retiring from Hewlett-Packard two years ago, he returned to SF State as an instructor. He taught four engineering courses each semester. Mr. Mancilla has also chosen to make the College of Science and Engineering a beneficiary of a generous portion of his estate.

"I chose to leave a legacy to SF State because it was a good way to offer today's students the support I believe they deserve," Mr. Mancilla says of his gift. "When I was a student, I had very little free time. Few students did. We were all working, as well as going to school." He hopes that his gift will go in part to assist "working students as a way to alleviate some of their burden... and allow them to focus on studying."

Mr. Mancilla encourages others to support SF State, as well. "It's a matter of helping others," he says. "As federal and state funding is reduced, it's very important that the University thrives and continues to teach future generations of California students. Alumni and friends can play crucial roles in providing this support. Just think - if everyone put SF State in their will, even for just $500, what significant help that would provide. I received an affordable education, and I think tomorrow's students deserve that as well."